ALLROAD TOUR 2005 PUITSI
Day 6:
The second last day on Allroad Tour on Friday 8.7.2005. This is where camp fire stories are born.
Regular morning exercise keeps you in shape.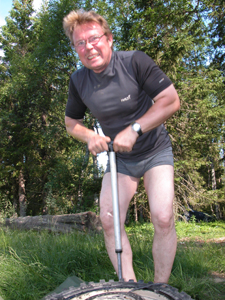 The latest and lightest from BMW - 1200GS.
Good old Africa Twin in action gives Harold Tijssen a good laugh.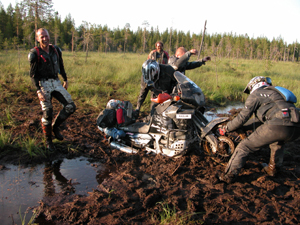 Yamaha Tenere is designed for desert races in Africa, it is not as its best in Finnish swamp.
Where the streets have no name...