ALLROAD TOUR 2005 PUITSI
Day 4:
Touring, camping life or maintenance at Tulppio on Wednesday 6.7.2005
Two nights camp at Tulppio. Despite of the possibility for resting most of the bikes vanished somewhere immediately after the breakfast and were seen again back in camp late in the evening. This time of the year the sun is shining 24 hours a day in Lapland.
There were hundreds of kilometres of forest road routes with coffee stops to load into GPS if one did not want to rotten at campside.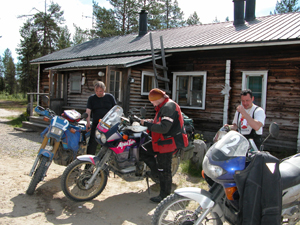 Of course you could also save gasoline and take your time enjoying the life.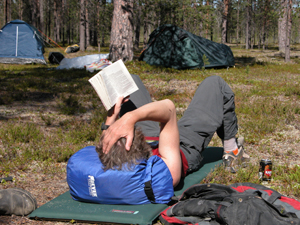 These beasts enjoy their life only a few weeks. During their short life they need only one meal of blood.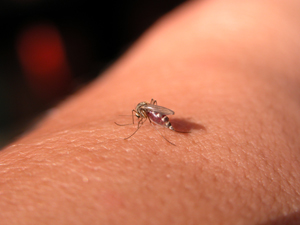 "Once in the lifetime" kategory - changing the steering head bearing under the summer sun of Lapland.