ALLROAD TOUR 2005 PUITSI
Day 5:
Long hot riding day on Thusday 7.7.2005. Now Allroad Tour really starts as can be seen from many DNF´s on participants list.
A very interesting crossing designed by heavy rain sometime in the past.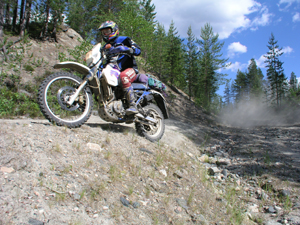 Old but still reliable - we are talking about the wooden brigde here.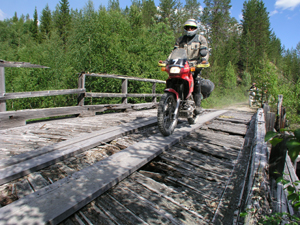 This fence is for reindeers.
Some water at last.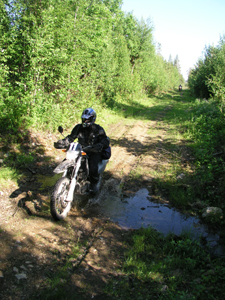 Dry throat is guaranteed before this nights camp.