ALLROAD TOUR 2005 PUITSI
Day 1:
Let's go!!! Sunday 3.7.2005
Patrol leader meeting was kept before the start at 8:45. Pekka Heikkinen ja Kimmo Neuvonen giving the last advice for safe tour.
Patrols started with two minutes intervals in order to avoid "rush hours".
Enjoying the nice grip of right chosen tyres. Ventilation also works better when standing in the wind.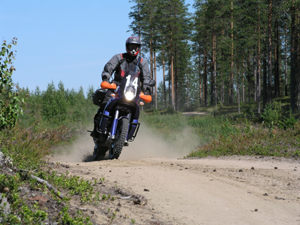 Rose is telling which line to take over the river Hiisijoki.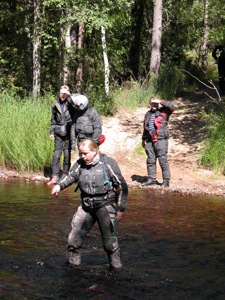 River bed was very slippery and it was not so easy to keep the line.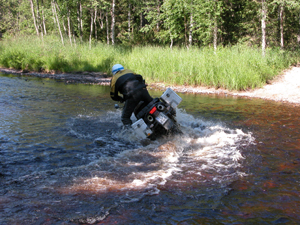 Lots of dust besides the hot weather will be remembered from Sunday. Weatherman promised more heat for tomorrow...