Kairijoen leiri klo 6.30.
Kairijoki camp at 6.30 AM.

Ari Tamsi ja/and Pekka Purtanen.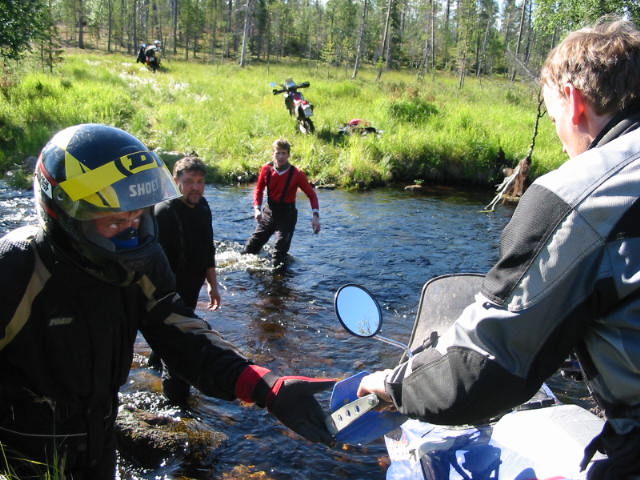 "Teidän vuoronne".
"Your turn, Sir".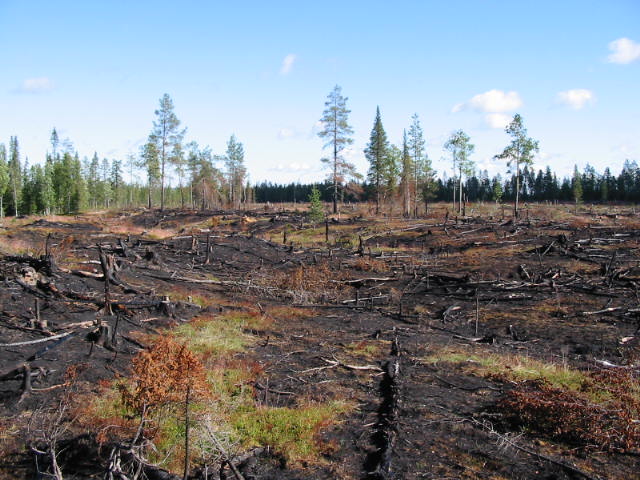 Metsäpalon jälkiä Kairioen tien varrella.
Colours of the forest fire.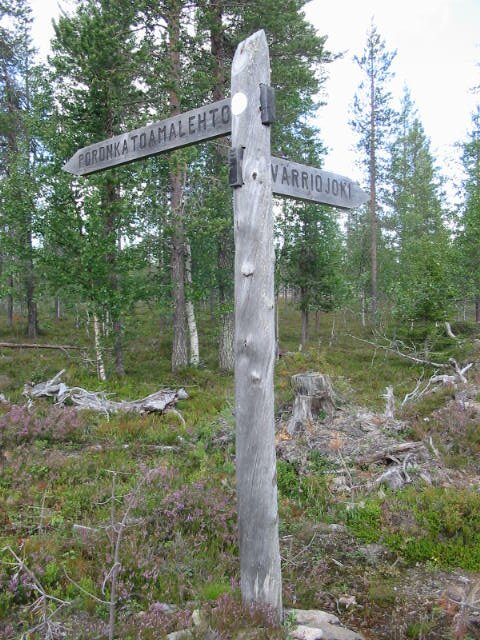 Vasemmalleko vai oikealleko?
Which way to go?

Säät suosivat.
Fever?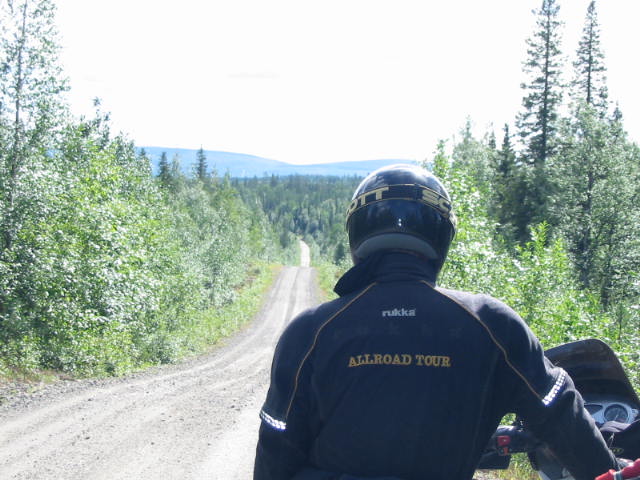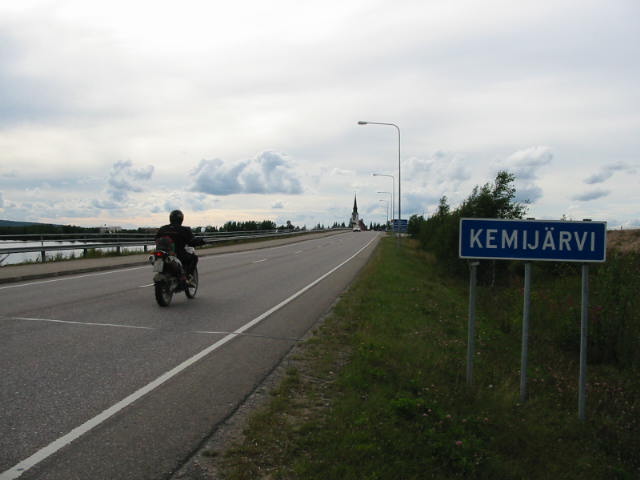 Sivistyksen pariin.
Back to civilization.

Timo "Kaikki Tarvittava Mukana" Laaksoviidan takaratas.
Timo Laaksoviita's "Killer of Teeth" Motorcycle.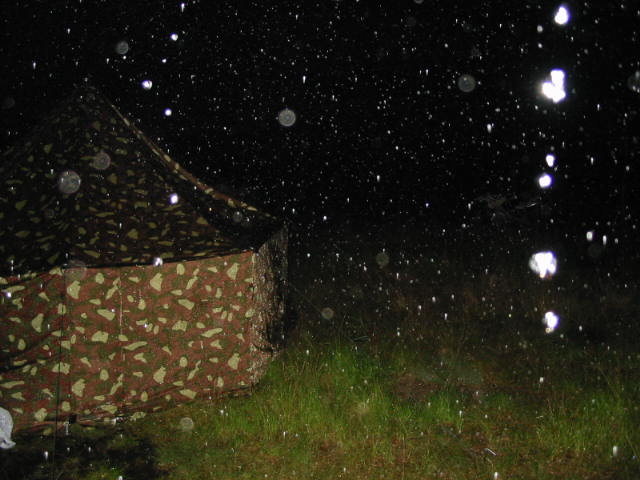 Vettä tulee kuin Tonava kaunoisesta.
It's a rainy night, Hallelujah.