Aamiainen klo 07.00.
Breakfast at 7 am.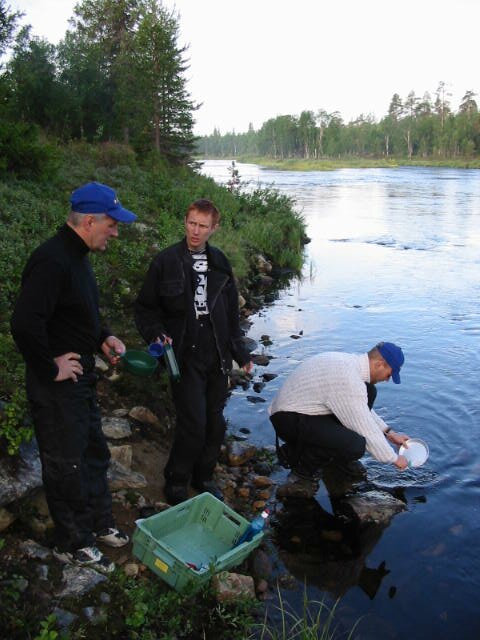 Puurokuppeja pestään Kemihaarassa.
Kemihaara river is full of soft dishing water.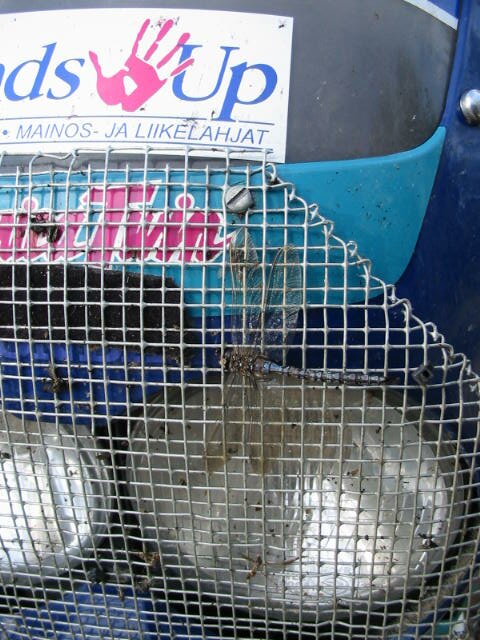 Africa Twinin ja sudenkorennon kohtaaminen päättyi ensimmäisen eduksi.
Headlight shields are not only because of dragon-flies.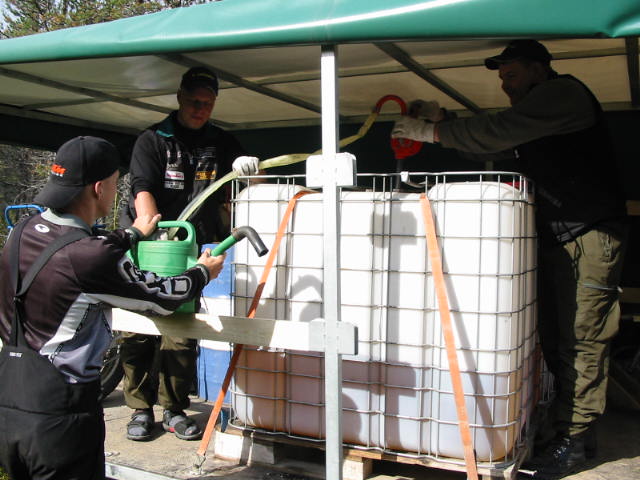 Kimmo Karttimo ja Petri Koivisto teknisestä huollosta polttoaineenjakelutehtävissä.
Members of technical staff Kimmo Karttimo and Petri Koivisto at work.

Taukokämppä tien varrella.
A hut beside the road.

Joka paikkaan ei saa ajaa.
No entrance. The sign says: there are no signs on this road.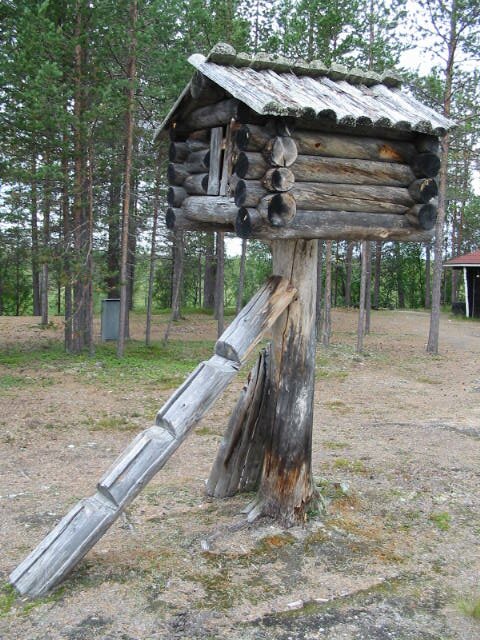 Niliaitta Tulppiossa.
A traditional Lappland food storage.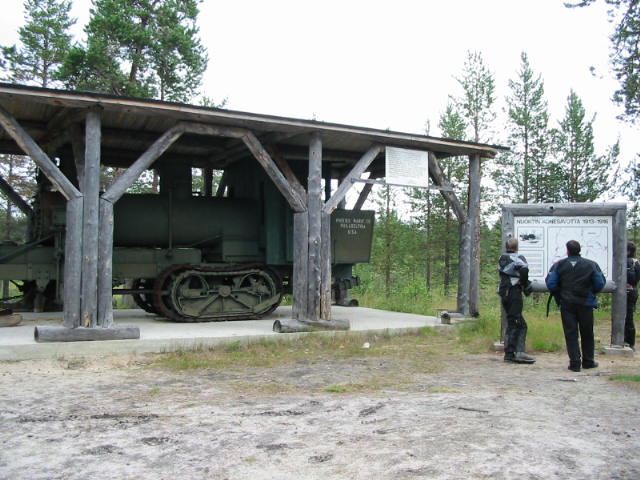 Samperin veturi.
A steam locomotive in Tulppio.

Kuvateksti yllä.
Look at the text above.

JP:n eilinen kaatuminen Kemihaaran rantatiellä päättyi lopulta hyvin.
Tässä miestä lähdetään hakemaan Savukoskelta takaisin vahvuuteen.
JP had hard times on Kemihaara road yesterday. After a while he will be back in business.

JP ei taksilla ajele. Moottoripyörän kyydissä on mukavampaa.
JP thinks that motorcycle is still the best way to travel.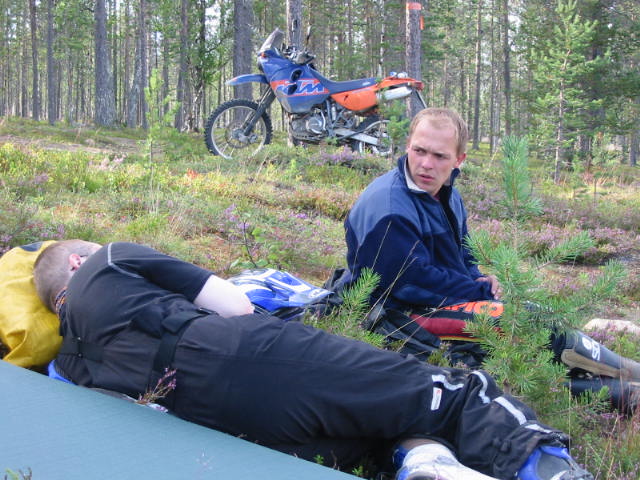 JP lepää 60 km:n kyydin jälkeen, "Rahier" toi pyörän Kemihaarasta Kairijoen leiriin.
JP needs some rest after the 60 kms trip, "Rahier" rode JP´s bike from Kemihaara to Kairijoki camp.

Kairijoella.
At Kairijoki-river.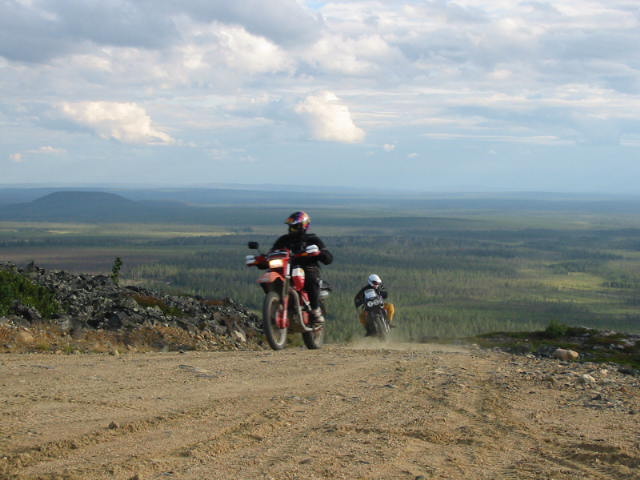 Juha Romppanen ja Veikko Nyberg nousussa Niekalle.
Juha Romppanen and Veikko Nyberg climbing up on Niekka.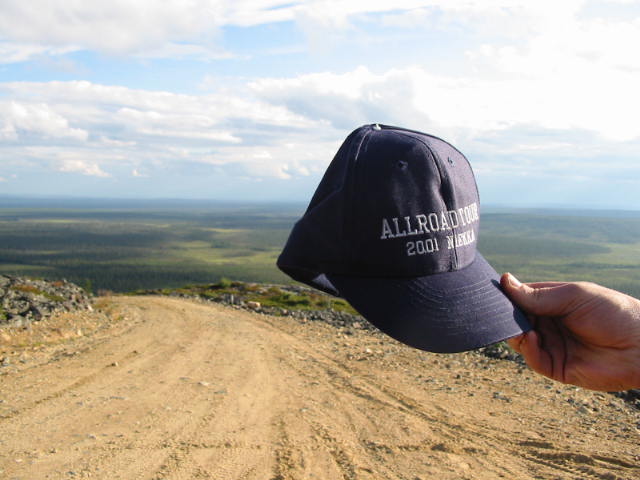 Niekkatunturin huipulla.
On the top of the Niekka-fjell.

Kimmo Neuvonen kokeilee GSM-kuuluvuutta.
Kimmo Neuvonen with his GSM-phone.

Reissun nuorin ja vanhin: ikäero 61 vuotta.
The youngest and the oldest: 61 years in between.

Kaririverin eräkeskuksessa iltakahvilla.
Evening coffee at Kairiver wilderness center.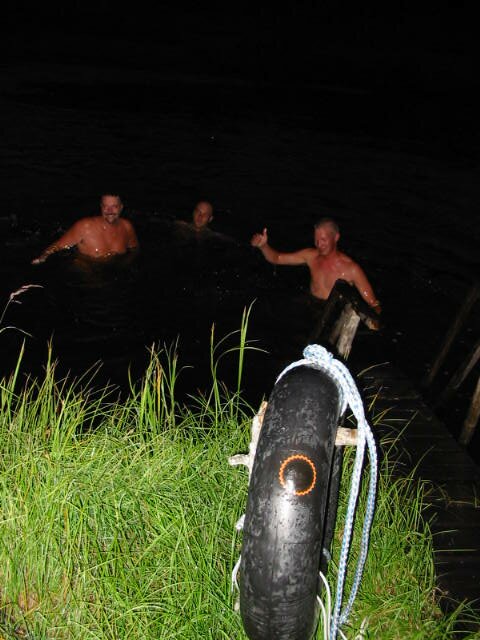 Paikattu kumi on iloinen asia.
The swimmers are happy about the fixed tyre.