Naapurit aamiaisellaan.
Neighbours are preparing breakfast.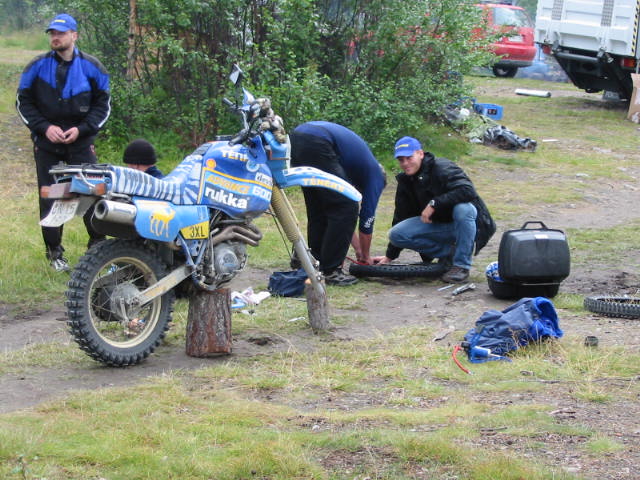 Samaan aikaan toisaalla.
At the same time nearby.

Tankkaus käynnissä.
Refueling.

Koko leiri ei mahtunut yhteen kuvaan.
Overall view of the camp.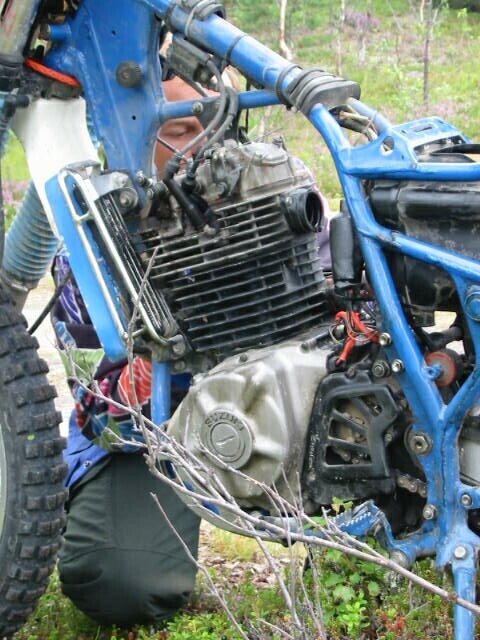 Kristianin huoltopuuhat jatkuvat...
DR still refusing to start.

Emme millään keksineet kuvatekstiä.
No legend available.

Kuivauskaappi á la Tuntsa.
Drying closet á la Tuntsa.

Harri "Bombay" Puustinen kiehisten teossa.
Harri Puustinen is preparing firewood for the tent stove.

Jere Kaltio johtaa partiotaan.
A special patrol lead by Jere Kaltio on Yamaha PW50.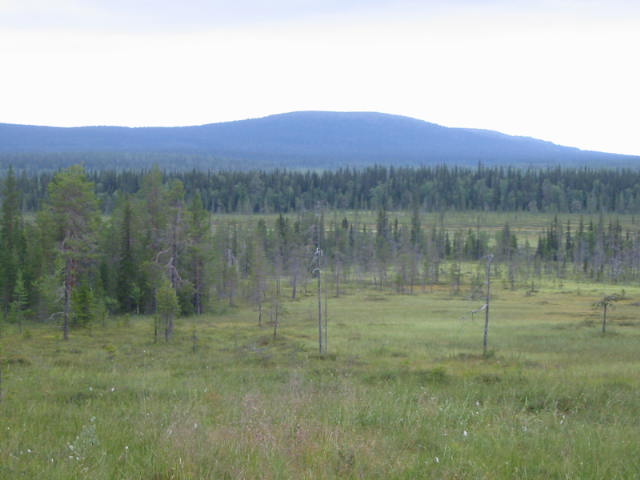 Maisema matkan varrelta päivittämään nettisivua. Matkaa tuli 40 km yhteen suuntaan.
Landscape journey short of stature update net. Journey came 40 squire together direction.
(Translation by PC-dictionary).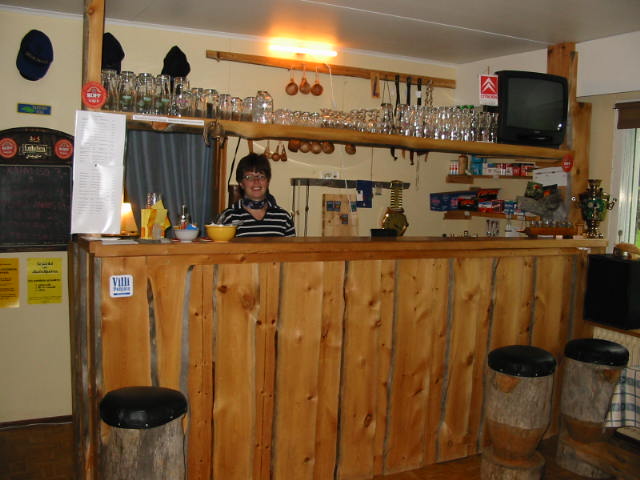 Tuntsan pubin emäntä Merja Aatsinki.
Merja Aatsinki from Tuntsa pub.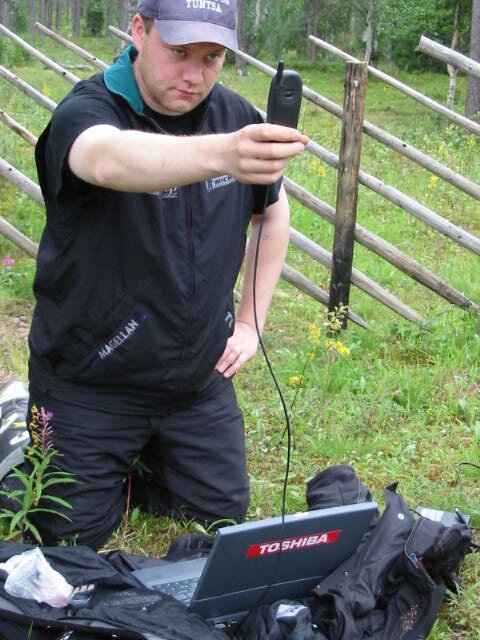 Marko Savela päivittelee nettisivua.
Marko Savela updating Allroad Tour´s site.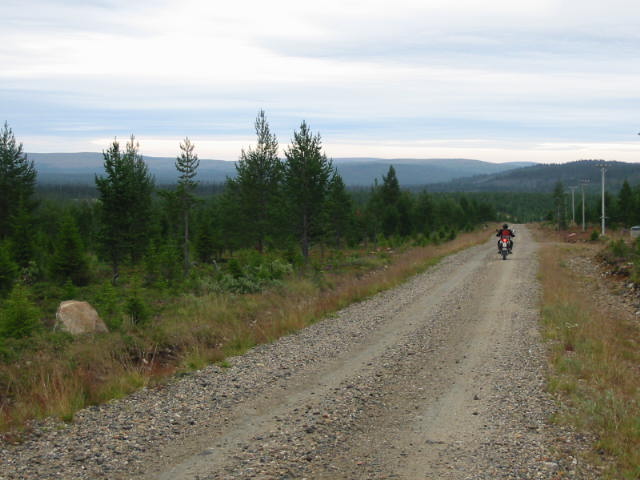 67° 32.686' N 29° 39.429' E

Erezin iltasoitto.
Erez with his flute.

'
Tumma Tuntsa.
Night is falling at river Tuntsa.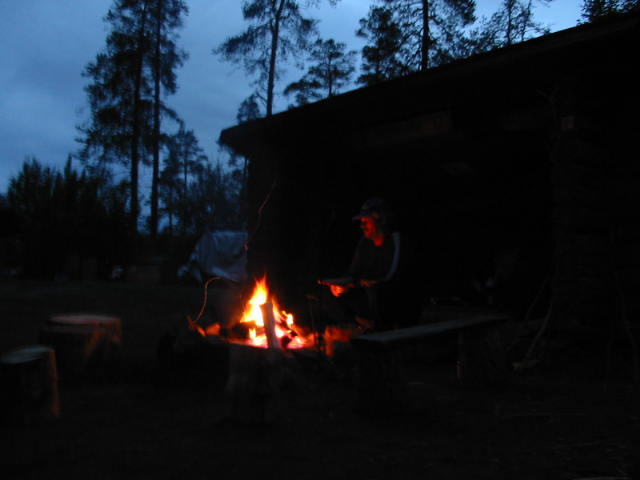 A lonely rider?