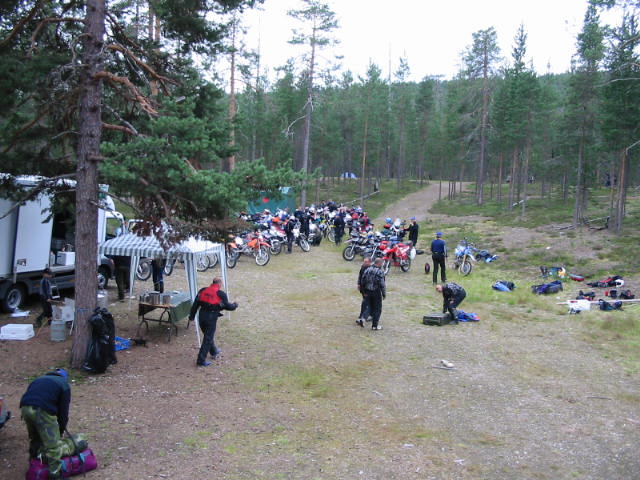 Allroad Tourin perinteinen leiripaikka Oulangalla.
Allroad Tour´s traditional camp-site at Oulanka.

Melamedin veljekset Israelista tankilla.
Melamed brothers from Israel filling up the tank.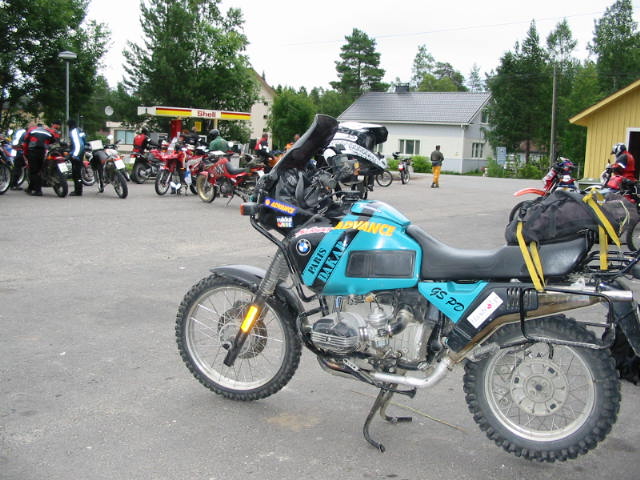 BMW R100 GS PD .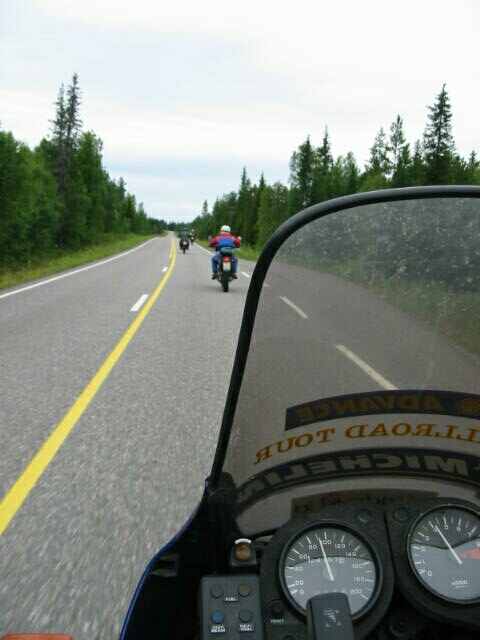 Reitistä noin 17 % oli päällystettyjä teitä.
About 17 % of the route was ridden on tarmac.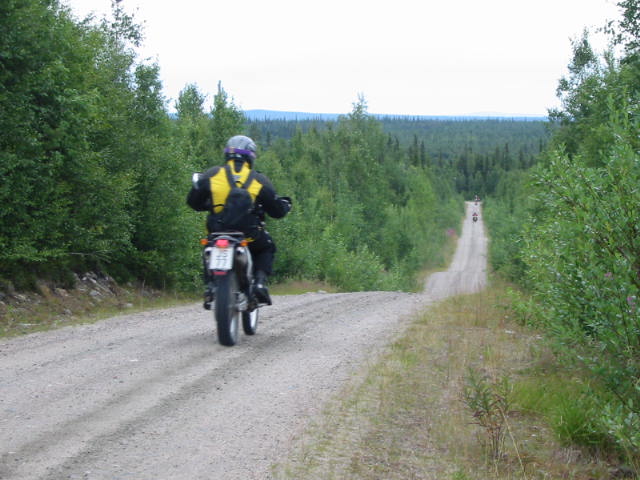 Kuntakkivaarassa.
On the road in Kuntakkivaara.
Etsi eläin.
Try to find an animal.

GSM-verkko jälleen hukassa.
One can not trust a mobile phone in remote areas. There is no GSM coverage.

Kytkinvaijerin katkeaminen viivytti Esko Seppälän matkaa vain hieman. Allroad Tour team kiittää Eskoa teltan lainasta.
A broken clutch cable caused only a short delay for Esko Seppälä.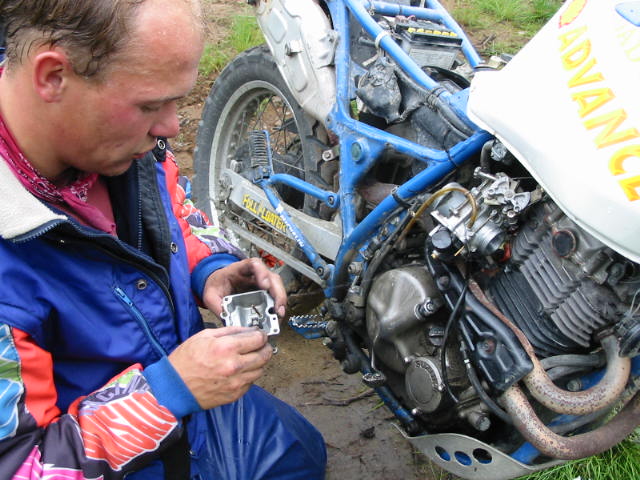 Kristian Råstedtilla oli käynnistysvaikeuksia DR:n kanssa.
Kristian Råstedt had starting problems with his DR.

BMW:n pakoputkesta valutetaan vettä pois sylintereistä.
Water inside the cylinders is not good.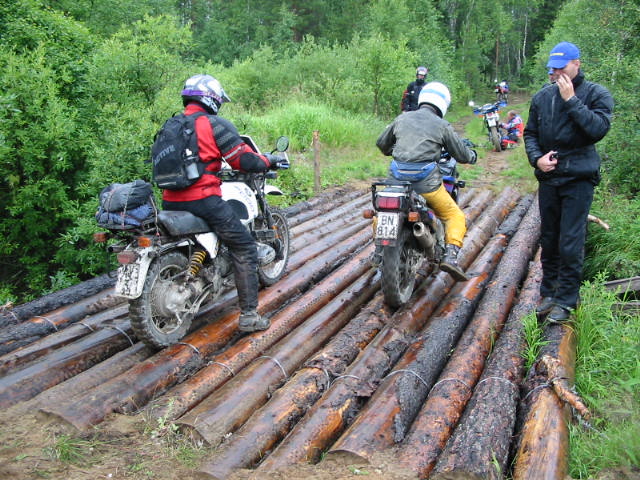 Aja hiljaa sillalla!
Sometimes there is a bridge.

Käynnistymätön DR päätettiin lopulta hinata sivistyksen pariin.
Finally DR was towed out from the forest.

Opasteita Karhutunturin juurella.
Let´s hope the direction is right...

Toni Tanner tähyilee kattoluukusta Tuntsan leirillä.
Toni Tanner sees something interesting at Tuntsa camp.