Aamulla klo 08.03.
Saturday morning 8.03 AM.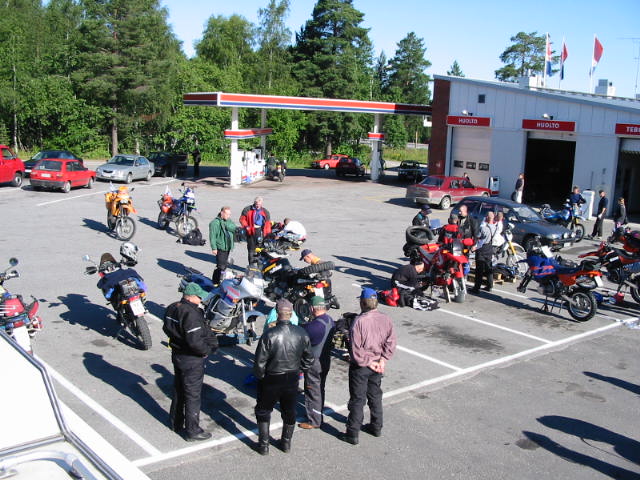 Renkaanvaihtoa ja muita viimeisiä huoltotoimia Suomussalamella.
Changing tyres and some other last minute service at Suomussalami.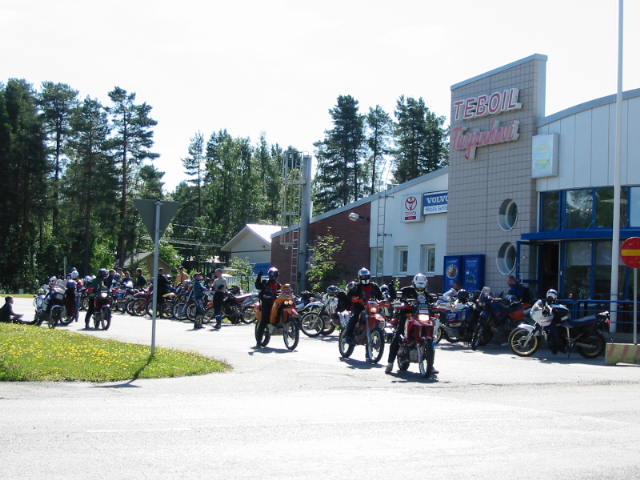 Ensimmäinen partio lähdössä kohti Oulankaa.
First patrol starting towards Oulanka, next night´s camp.

Kyltti kertoo kaiken.
The sign at the Russian border.

Muista turvaväli!
A patrol on a forest road.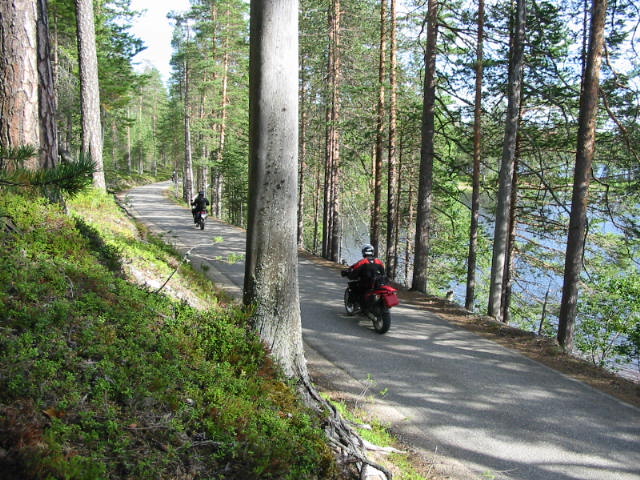 Hossan Jatkonsalmessa kelpaa ajella.
Sometimes it is difficult to keep your eyes on the road.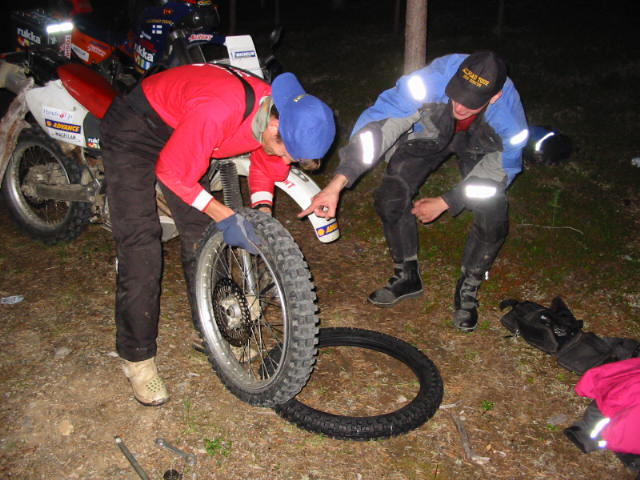 Oulangan leirillä vaihdetaan rengasta vähän ennen keskiyötä. Neuvoja riittää.
Some good advice is always offered when you get a flat tyre.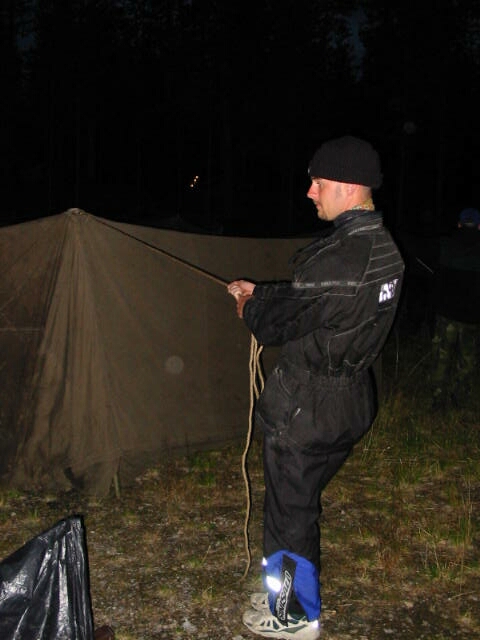 Puolijoukkueteltta nousee Oulangalla.
Before one can sleep, one must work.